Adult Basic Literacy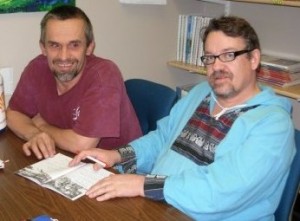 The Adult Basic Literacy program helps adult English speakers learn to read and write. Students, from beginning readers to those preparing for the GED, work with a tutor for one hour once a week. Tutors and students meet at a time and a public place (such as a library, church, or workplace) that is convenient for them both.
For more information about the Adult Basic Literacy program, call Esther at 402.476.7323.
Adult Basic Literacy