English Conversation Groups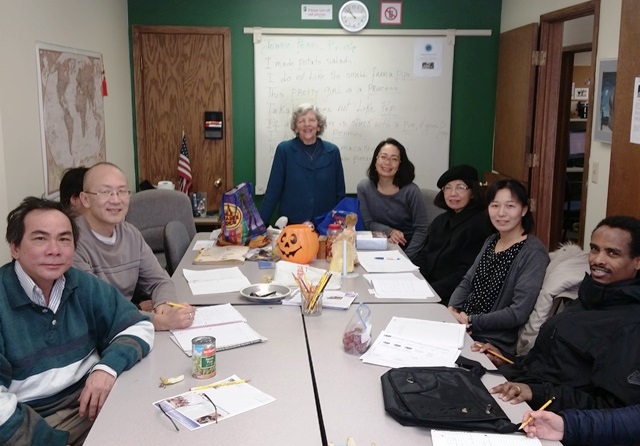 Students who have been studying English for a while need to practice what they have learned. Conversation groups give students a chance to speak and listen in English. Each group is led by a Lincoln Literacy tutor. Group leaders give students discussion topics and help keep the conversation going. Conversation groups are free.
If you would like more information, call the Lincoln Literacy office at 402.476.7323. The coordinator for Conversation Groups is Tim Sandberg. Please call or email him at tsandberg@lincolnliteracy.org if you need a sub or if your class is cancelled.
The scaled-back August conversation group schedule is below. Please check back at the beginning of September for an expanded schedule. 
English Conversation Groups