Students & Tutors
Meet Some of Our Students and Tutors!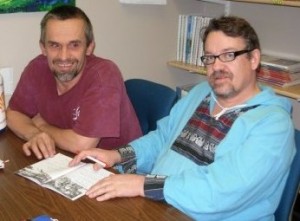 Reading and Writing for Native Speakers of English
(Adult Basic Education)
Lincoln Literacy serves native speakers of English who want to learn to read or improve their skills in reading and writing. These students may be working toward a GED, seeking advancement in employment or fulfilling a long-term goal of reading a book to a child. View and print a student brochure: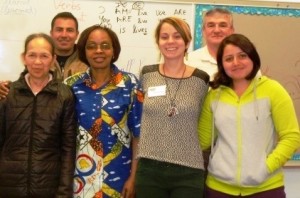 English Language Learners
More than 90 percent of Lincoln Literacy students are English language learners, who come from more than 60 countries. If someone you know would like to learn to read, please download a brochure below, or call us at 402.476.7323.
View and print the student brochure in:
Lincoln Literacy Students & Tutors